27.10.2020
RUSAL representatives met with the competition finalists in Moscow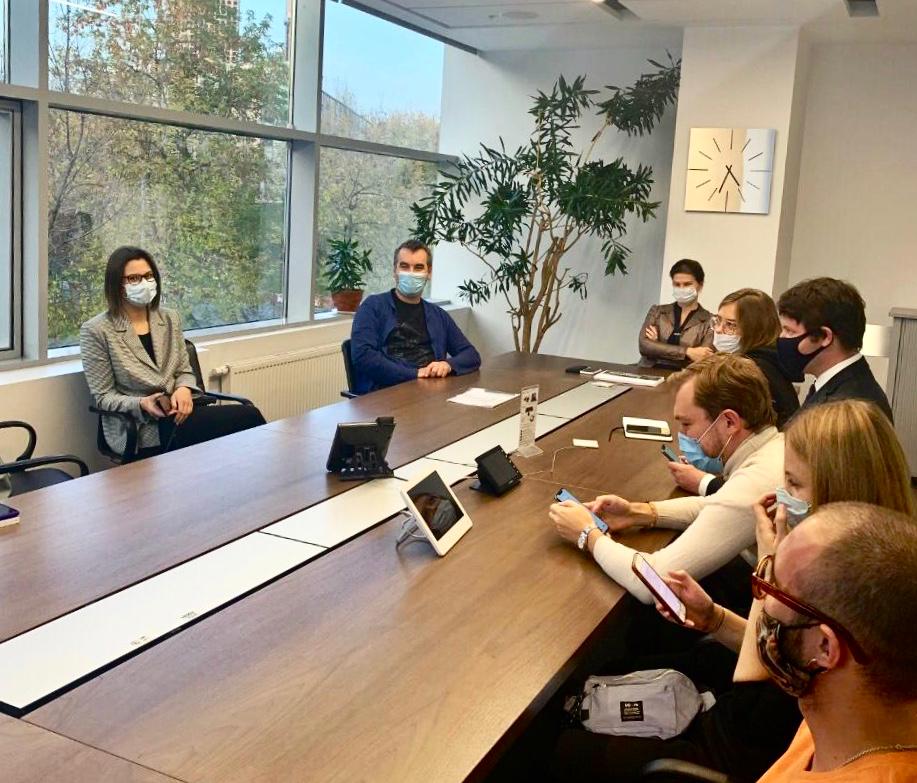 Today, October 27, at the RUSAL headquarter in Moscow, RUSAL Vice President for Regional Policy and Interaction with Authorities and Administration Elena Bezdenezhnykh and Director of the Department of Communication and Social Projects of the company Rustam Zakiev met with the competition finalists, representatives of consortia led by MLA +, MAParchitects and bureau "Basis".
RUSAL representatives spoke about the importance of the competition and the significance of the park for local residents. According to them, the Central Park should not only regain the title of the best park in Siberia, but also become a new symbol of the Krasnoyarsk Region. At the same time, it is impossible to allow the ideas of architects to harm nature, as it is important to design without interrupting the environment.
A two-day orientation seminar for the finalists will start tomorrow in Krasnoyarsk. Participants will tour the city and the competition area, as well as meet with representatives of local authorities.