11.08.2020
Competition has started in Krasnoyarsk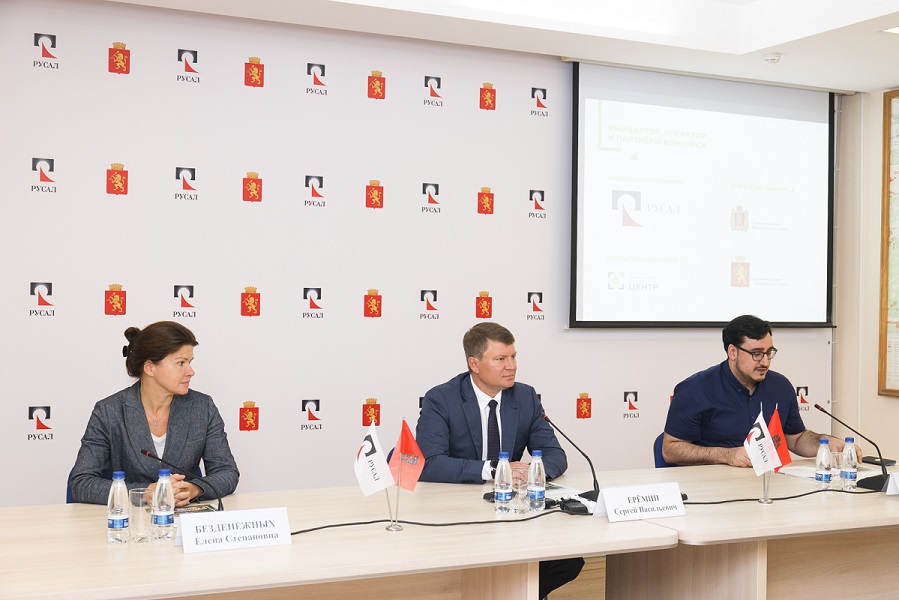 On August 11, Krasnoyarsk held a press conference, dedicated to the start of the international competition.
During the event, Sergey Eremin, the mayor of Krasnoyarsk, noted that the modernization of the Central Park was a dream of all Krasnoyarsk residents. "After the renovation, it will definitely present a new level of improvement. We need to turn the park into an exemplary space, - said the mayor of the city. "I sincerely thank our partners - RUSAL and, of course, Governor of the Krasnoyarsk Region, Alexander Viktorovich Uss - his support in many ways allowed us to start this project".
Elena Bezdenezhnykh, Vice President for Regional Policy and Interaction with Authorities and Management of RUSAL, stressed that Central Park occupies a special place in the infrastructure of Krasnoyarsk, and was once considered one of the best in Siberia. "Thanks to the ideas of the world's best experts in the field of urban space development and the support of RUSAL, this place will regain its former popularity both among Krasnoyarsk residents and city guests," said Elena Bezdenezhnykh.
Sergei Georgievskii, General Director of the Agency for Strategic Development "CENTER", Head of the Organizing Committee of the competition, told the participants about the goals, objectives, schedule of the competition. "I am absolutely sure that thanks to the large-scale international competition, one of the richest, in terms of history, Siberian parks will take on a new breath. The best world practices in the field of territorial development will meet in Krasnoyarsk," said Sergei Georgievskii.
The video of the press conference is posted on the competition website and on the YouTube channel of the competition organizer, the Agency for Strategic Development CENTER, via the link.
You can submit an application for participation on the competition website until September 24. The winner of the competition will be announced on December 15.