28.10.2020
Krasnoyarsk hosted the first day of the Orientation seminar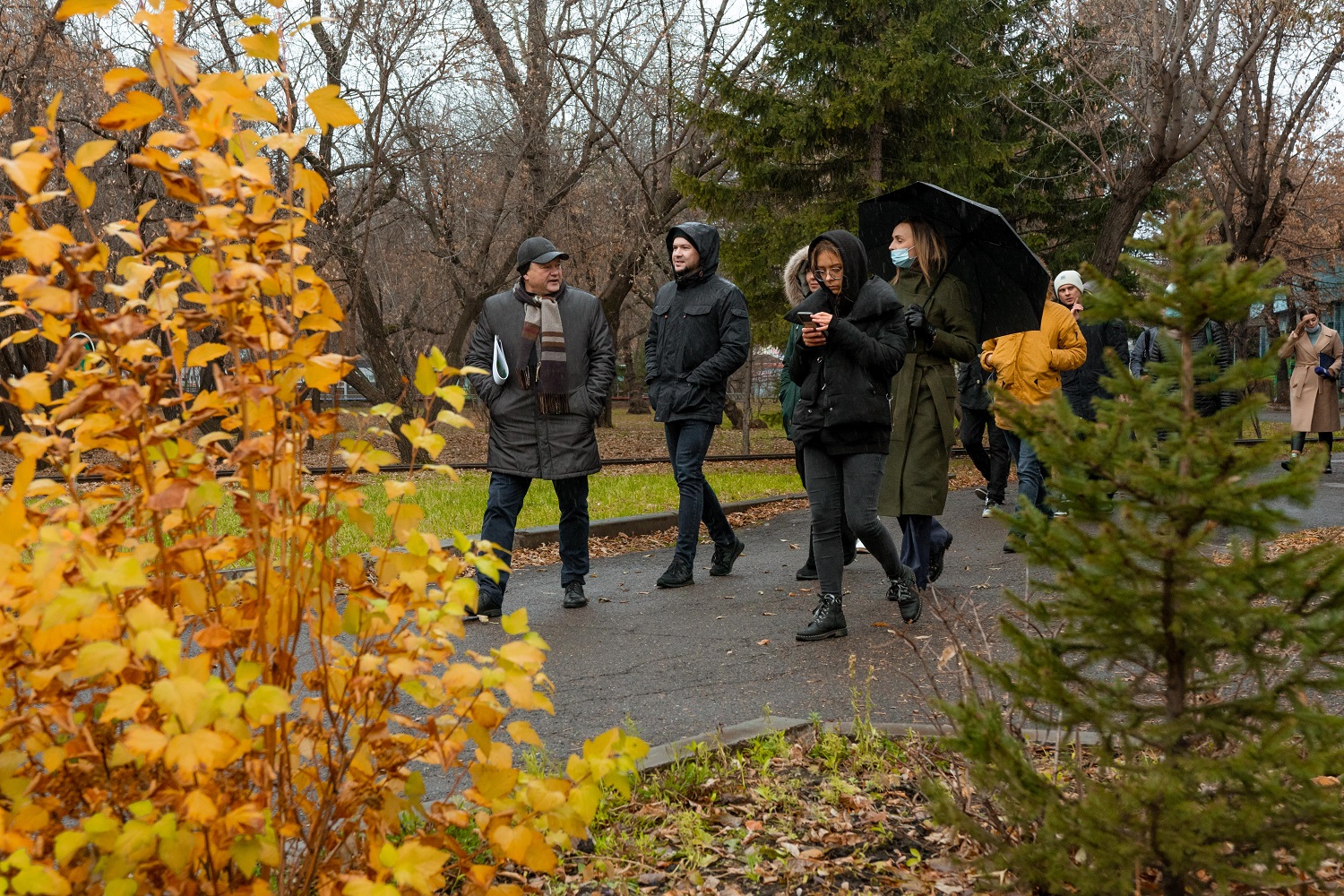 Today, October 28, the first day of the Orientation Seminar for the finalists ended in Krasnoyarsk.
Representatives of consortia led by MLA +, MAParchitects and the Basis architectural bureau visited the park they are going to work on. The finalists visited the amusement area and the first Russian children's railway. In addition, the architects visited the vicinity of the park: they walked along the Yenisei embankment, visited the renewed Revolution Square, walked along the streets adjacent to the park. The walk took place in the company of Yuri Tikhonovich, the deputy head of Istorichesky Kvartal JSC, who told the participants of the competition about the history of the park and its significance for local residents and Elena Korobeinikova, head of the Department of Architectural Environment of the City Architecture Department.
Tomorrow, the finalists will have a no less intense program - they will meet with the mayor of the city Sergey Eremin, representatives of the departments of the City Administration and regional experts.